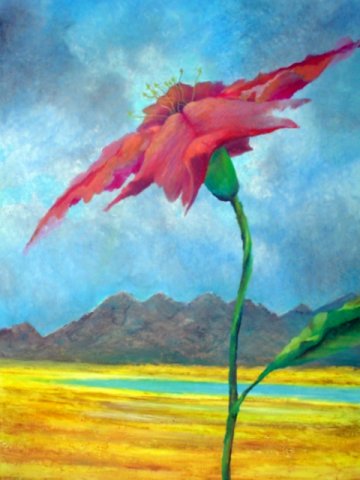 The Flower in Guatimapé
Oil Pastel 59x89cm.
Peintres
Alberto Thirion
I been born and bred in Durango
This State its located to the north of México.
In my cradle, " I found the trip tiket for all my life" like Goya Said, and today come to my mind his words, loaded (obvious)of a deep meaning.
I have been belonging to a family of landowners of forests for many years, therefore of the nature I nourished myself, I take to the mother nature as my teacher, definitively.