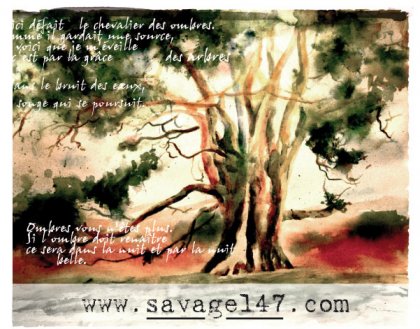 Night Tree
(original aquarelle sur papier d'Arches 63*48 cm)

puis finition numérique

I propose productions professional quality on paper of Art watercolor Hahnemülhe in A3 for 40 € and in A4 for 25 €. See my SITE (presenting all my works) for further information.

- 40€ Available -

Painters
Savage147
I see faces as landscapes … always different, their values is not limited to the idea of "beautiful".

The specifics of each of our faces says it all : their surface expresses the lived moment and the most permanent impression of our life, but there is always as in all things, the intangible sense, that intangible that may feel less be described … and reveals the value of life itself.

The real beauty transcends the form…

Similarly, bodies inspire me … the movement and energy they emit is a testament to the vital force that too often lies sleeping in us …

Participate : send me pictures.