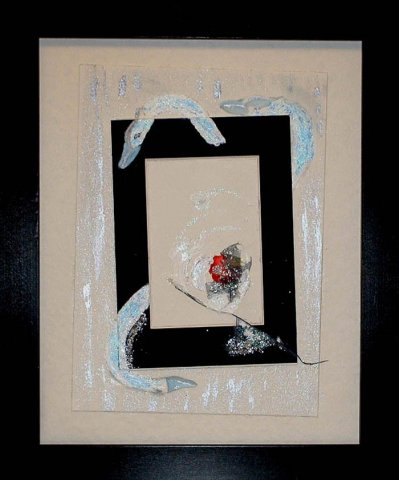 "Inside/desire
acrylic/mixed
size: 24x32
year: 2007

support: paper/carta

Peintres
Riitta Johnson
My name is Riitta Johnsonn, and i was born in the north of Finland. In 1978 I moved to Sweden and 2007 to Sicilia.
A fiew years ago started to receive images, what I call it, "My inner sense". I started to paint and compose these pictures, and i felt like all those diferent feelings attach to the image inside of me, were transported to the painting i was doing.

My pictures want to touch. not only the eye of the spectator, but also its feelings and thoughts.

My first Exhibition on abroad is taking place 1-9 december 2007 in Italy. The Sixth edition of Biennale Internazionale dell'Arte Contemporanea, which will take place in the Fortezza da Basso in Florence.