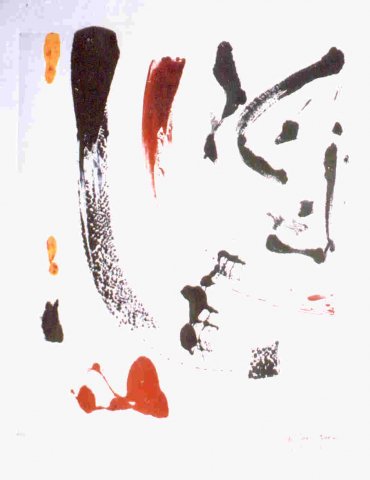 La Vague Orange et Jaune
Lithographie, Monotype

Date de réalisation 1992 Format 50cm x 65cm

- 229€ Available -

Painters
Jurgen Borgers
My work speaks in a context of time, a painter and more recently exploring Photography.I choose not to privilege any one medium.The emotional and psychological content of my subject, the way the body expresses its dialogue/emotion.It contextualizes the concepts of the duality of the meaning of the imagery. My style is an expression of my philosophy which becomes a language, using, Post Modern, Expressionism, Surrealism and Photography.It expresses my deep awareness of global issues and is counterbalanced with my cultural heritage. My inspiration originates from
life/nature; Its too spiritual
to express.However, it is the
same expressive energy as the
work, transfused between
energies;I use a certain
iconograhy, which becomes a
language. My art has helped me
to see that nothing on earth
is solitary, all things are
interlinked.