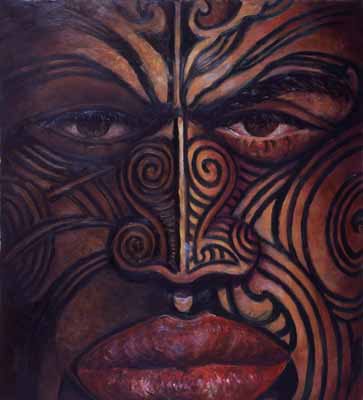 LE VISIONNAIRE
oil on canvas 110 x 120 cm 2003



Painters
Joe Johnson
71, rue de Clignancourt
75018 PARIS - France
Paris
0142542882
gaudrypa@wanadoo.fr
Web site
Je suis Jœ Johnson artiste peintre américain, installé à Paris. J'utilise l'art visuel de la même manière que le conteur utilise sa voix pour transporter l'auditeur dans un voyage. Le langage de ma peinture est de communiquer un message qui sert à relier les cultures différentes entre elles.

Mes portraits amènent le public à réfléchir sur l'identité qui n'est pas seulement définie par la socialisation d'une culture, mais par le métissage de plusieurs cultures et traditions.

Mon objectif est de créer un dialogue où chacun voit les divers aspects de son propre caractère : le physique, le politique, le spirituel et le psychologique.

Mon travail souligne les origines de mes croyances personnelles, en y intégrant les symboles religieux Africains et Européens. Il met en évidence le mysticisme latent qui existe dans la culture Afro-Américaine.

Jœ Johnson

I am Jœ Johnson American painter living in Paris. I use visual arts in the same manner that the storyteller uses his voice to transport the listener on a voyage.

The language of my painting is to communicate a message that shows the differences between cultures.

My portraits lead the public to reflect on the identity which is not only defined by the socialization of a culture, but by the mixing of several cultures and traditions. My objective is to create a dialogue where each one sees the various aspects of its own character : physical, the political, the spiritual and the psychological.

My work underlines the origins of my personal beliefs, by integrating the African and European religious symbols there.

Jœ Johnson.