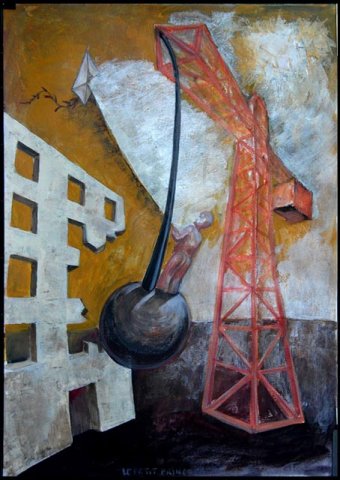 Le Petit Prince
35 x 25cm acrylics on paper
- 150€ Available -
Painters
Cristian Marin
I never remember what I dream at night. So I make up for the loss during the day. Mostly dark as they are, I need my dreams. They keep coming back anyway. It helps, though, getting them out on canvas.

The way the external constraints are becoming internal, self-defining - interest me. It's all in our head and it's coming from outside.
We are what we make from the inputs we are subjected to.